Don't miss out on the first early bird Thanksgiving drawing. Get your raffle tickets today!!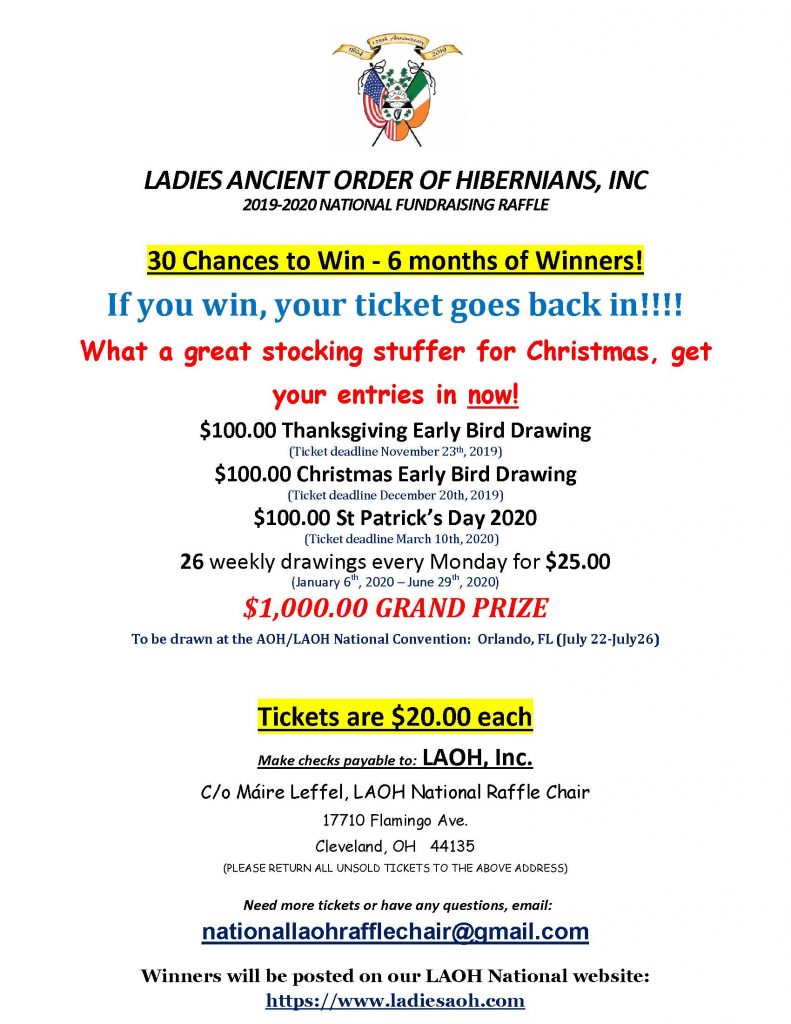 The registration forms for the 125th Commemoration and for the President's Testimonial Hooley and Ad Journal Form are on the website.
The 125th Commemoration activities are October 10th and 12th, 2019. The President's Testimonial Hooley is October 11th.
Information for the 125th Commemoration Book will be forthcoming.
Here is a quick link:
https://ladiesaoh.com/testimonial-weekend/