Join us for the Testimonial Breakfast Roast for The LAOH National President Karen Keane
When: Wednesday, July 13, 2022 Time: 9:00 AM
Place: Wyndham Grand Hotel, Pittsburgh, the Convention Hotel
Price: $55.00 includes plated breakfast, Mimosa Bar, and breakfast stuff
Interested is roasting the President, see our website (ladiesaoh.com) under
´Presidential Breakfastµ to make your donation to a local Pittsburgh Charity
($25.00 for 3 minutes for attendees only)
Click here for the form for the meal.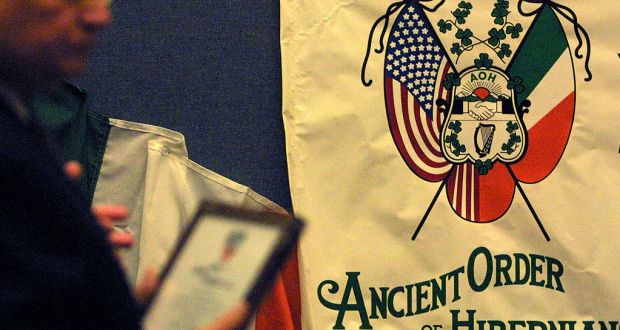 The Ancient Order of Hibernians was originally established to defend Irish Catholic immigrants in the US before the famine. Photograph: Chris Maddaloni/Roll Call/Getty
Irish Catholic body in US moves to open its doors to women after nearly 200 years
"Plans by Ancient Order of Hibernians has led to rift with leadership of parallel ladies' organisation"
Letters From the President 
Get In Touch with the President