Dear Sister Hibernians,
Our help is needed in Ukraine and their bordering countries where there are already 2.9 million people in need of aid. LAOH members are asking how they can help. We have always been very generous in times of trouble; the corporal works of mercy tell us what to do. We are asking all members, Divisions, Counties and State Boards to help our sisters and brothers in the Ukraine.
The LAOH is taking a collection that is going to be distributed to Catholic Relief Services. They are on the ground in Ukraine, Poland, and all surrounding countries. The suggested donation is $50.00 per division. We will thankfully accept all donations both large and small from our individual members as well as from our divisions, counties, and state boards.
Make checks out to: LAOH Inc with Ukraine in Memo.
Mail to: Peggy Cornish
141 N Kinsella Ave, Covina CA, 91724.
We know that this time of year is a remarkably busy one for all of us. Please pass this on to all members so they may send their donations as quick as possible. As much as the Ukrainian people need the physical necessities of life they also need our prayers. We ask all our members to say three Hail Marys every day for peace in the world. We know what it means to come from a
war-torn land; let us not forget our sisters and brothers in the Ukraine.
Lest we forget the words of St. Pope John Paul II – "in the words of the Compendium of the Social Doctrine of the Church by the Pontifical Council for Justice and Peace – "Peace is founded not only on human rights but also on
respect for the rights of peoples, in particular the right to independence." (Page 69. #157). And the same pope famously taught us: "Peace is the fruit of solidarity." (Sollicitudo rei Socialis, 'On Social Concern', no. 38.
December 30, 1987). "
Your prayers and support will make a huge difference. I say to you my sister Hibernians let us all
"Go boldly into the darkness and be the light".
Yours in Friendship, Unity and Christian Charity,
Peggy Cornish
National Office of Catholic Action
Ladies Ancient Order of Hibernians, Inc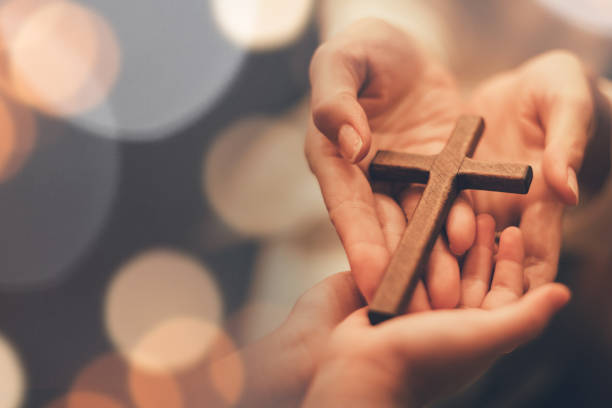 LAOH Unity Prayer
St Brigid,
We ask your guidance to inspire us to offer Friendship as you did to all who cross our paths in life.
We ask Your Prayers to inspire us to offer the hand of Unity to all.
We ask Your Love to inspire us to give Christian Charity to all.
We as members of the Ladies Ancient Order of Hibernians Seek to follow in your path of Friendship, Unity and Christian Charity.
We ask that you bestow Your Blessings upon us through Christ our Lord.
Amen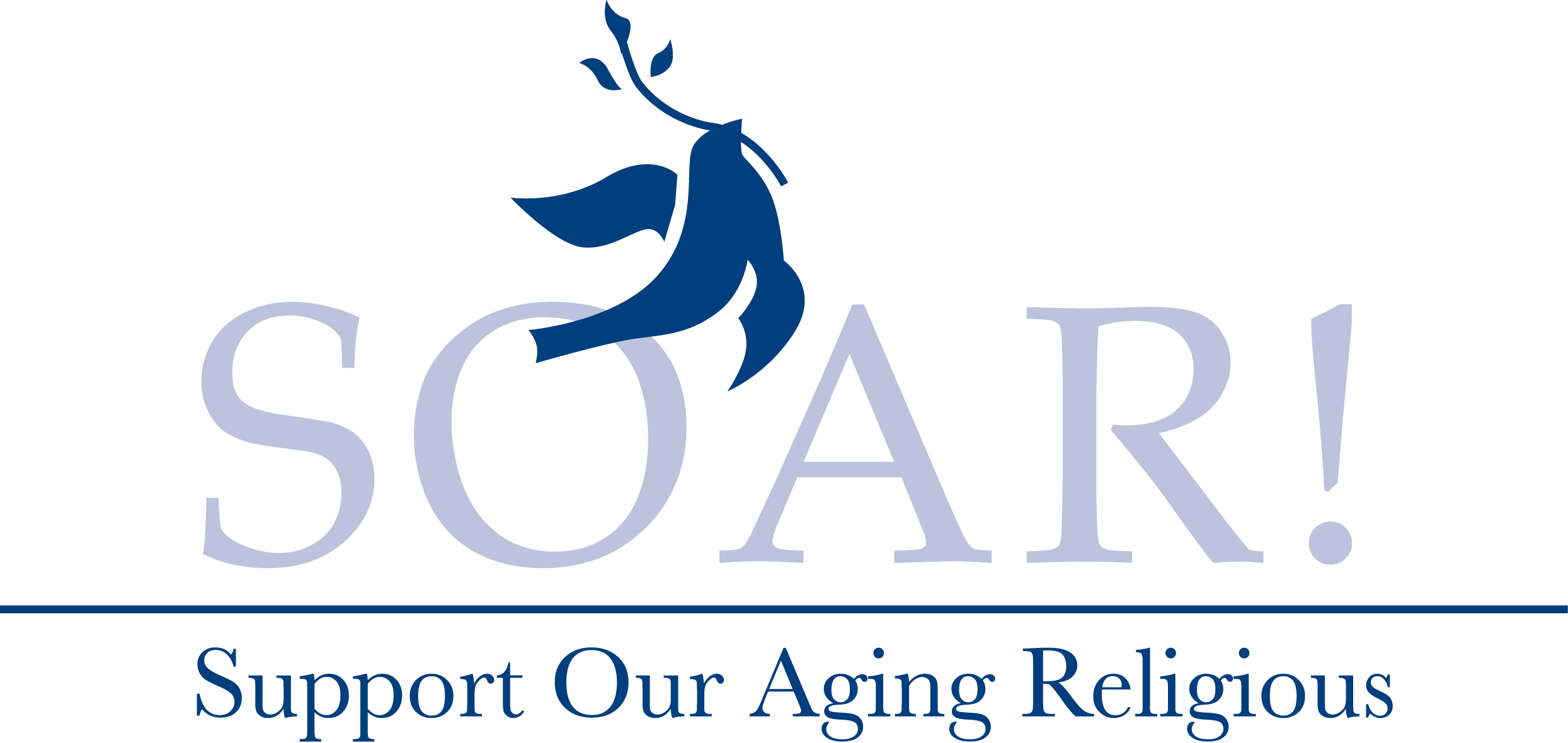 Support Our Aging Religious, Inc. (SOAR!)
Support Our Aging Religious, Inc. (SOAR!) is a non-profit 501 (c)(3) organization which raises funds and provides grants to help Catholic religious congregations in the United States care for their elderly and infirm members. These grants address practical immediate needs such as renovations for accessibility, automatic doors, hospital beds and assistive devices. This assistance ensures the safety, peace of mind, and dignity of aging and infirm Sisters, Brothers and Priests.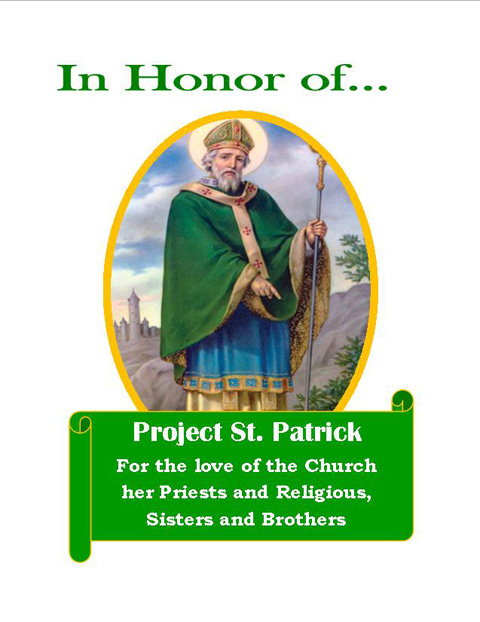 Project Saint Patrick
Project St. Patrick pins and bookmarks are available in packs of ten. The cost is $100 per pack of ten, this includes shipping and handling.
Each Project St. Patrick card comes with an insert card to be completed by the member who purchases the card. The completed insert card (complete with Name, Division, County and State) and pre-addressed envelope should be returned to the National Catholic Action Officer with a check made out to LAOH, Inc with Project St. Patrick in the Memo. Cards are purchased for a suggested minimum donation of $10, however, higher amounts may be donated. Each Catholic Action Officer should track the donations from their Divisions on the Catholic Action Donation form and send a copy of this completed form up the chain to Catholic Action Officers on the County and State levels for their records. A copy of the Catholic Action Donation form can also be found on the National LAOH website. Each State Catholic Action Officer will receive a quarterly report from the National Catholic Action Officer summarizing the Project St. Patrick and SOAR donations for their state.
Get In Touch with Catholic Action Officer