Hibernian Webinar Legacy Justice Appeal
On Thursday January 21, 2021 an open letter to An Taoiseach Micheál Martin and UK Prime Minister Boris Johnson signed by 3,500 relatives of loved ones killed during the conflict was published. These families are entitled to thorough investigations in dealing with the past guaranteed in the Good Friday Agreement and more recently the Stormont House Agreement of 2014. It is time for the government to honor their agreements. Time for Truth.
For a downloadable copy including the 3500 names please visit the Relatives for Justice site at: https://www.relativesforjustice.com/letter-to-thaoisigh-time-for-truth/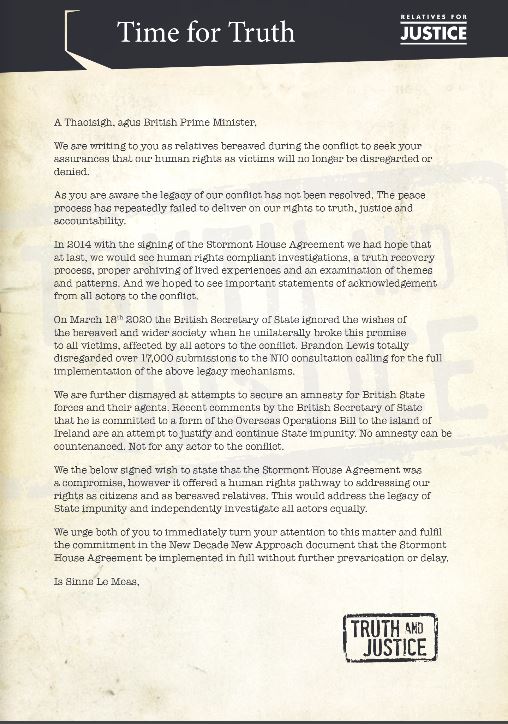 Dolores Desch, Freedom For All Ireland
Freedom For All Ireland Introduction Letter
Freedom For All Ireland Christmas Appeal Update 2019-2020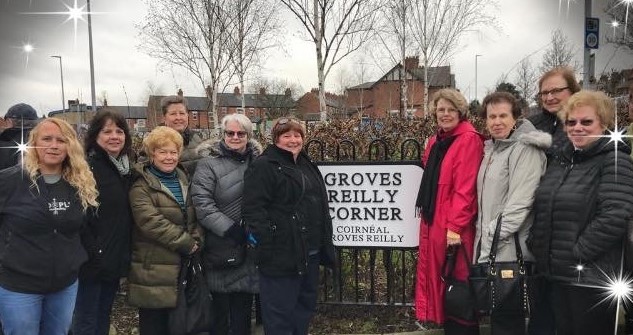 On September 19 we were pleased to present the 2019-2020 Christmas Appeal awards to our recipients who work to support community, peace and justice programs. Many thanks to all who participated.
Freedom For All Ireland Christmas Appeal
The FFAI Christmas Appeal for 2019-2020 was a huge success. Many thanks to all of our members, you made that happen. Our donations helped twenty non-profit groups providing much needed financial and moral support. Those of us who have been on FFAI tours, can attest to the need that the Christmas Appeal fills for the groups that we sponsor. Victim advocacy groups help families deal with social justice and trauma. Remembrance and support groups work to honor loved ones killed in the conflict and those that are working to have a better life. Sports and culture programs work to help form new bonds and provide a safe, healthy and cross community space for all. These recipients play a vital role in reinforcing peace and providing a sense of community. On the tour, while meeting with these groups, we witnessed the pain as well as the resilience in each one of them. We saw their strength and their love for their community. Everywhere we went, we heard a similar sentiment – that the funds we give them through the Christmas Appeal are very much appreciated, however even more valuable is that the Hibernians are present in their community standing shoulder to shoulder with them and helping them move forward. Thank you Ladies, well done. Now on to the 2020-2021 Christmas Appeal!
Below: Frankie Quinn, coordinator of Éalú, a support group for Republican ex-prisoners in Dungannon, shows the handcrafted awards that will be presented to all entities that donated $1,000 or more to the 2019-2020 Christmas Appeal.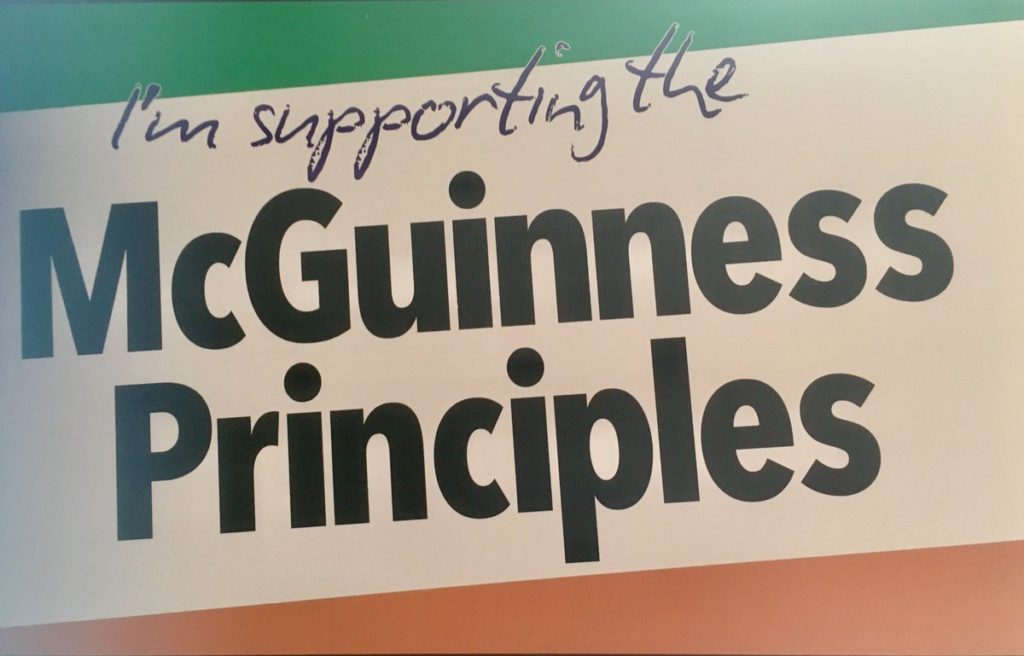 Equality – Respect – Truth – Self Determination