2016
Installation of the first Broome County LAOH Junior Officers on June 12, 2016. Pictured are Junior members with Deborah Burke, Vice-President of Broome County LAOH (left,) Suzanne Messina, President of the Broome County LAOH Board (far right,) and Maureen Kadleick, President of LAOH Division #1 (right rear.)
Allegheny County Division 23 Jr's celebrated their 'Post It Forward' program with their float in the St. Patrick's Day Parade.
Their float represented a duplication of their painting and post it forward notes.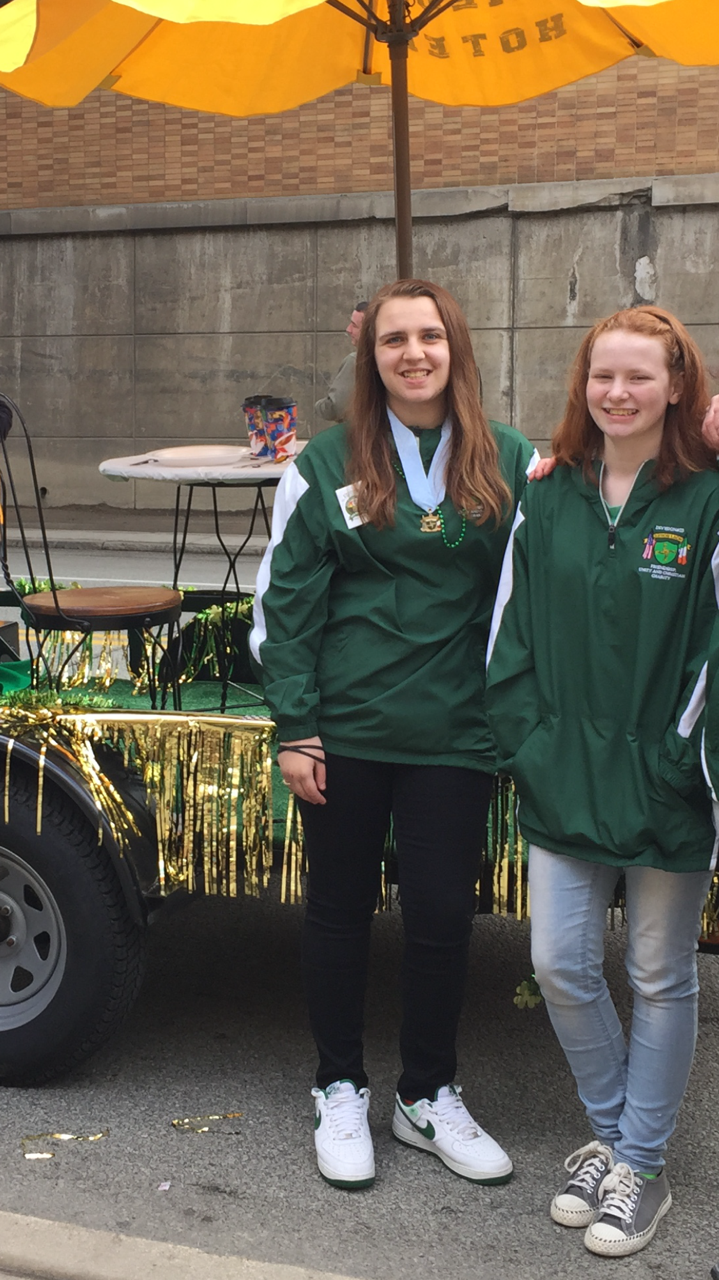 Allegheny Co Jrs Div 23
Sister Flo is one heck of a nun with a hammer. She has been with the girls for a very long time. She is a member of the LAOH Div 23.
2015 News
November
The Allegheny County Juniors, Div. 23, Pennsylvania wil be holding a fundraiser called "Post It Forward."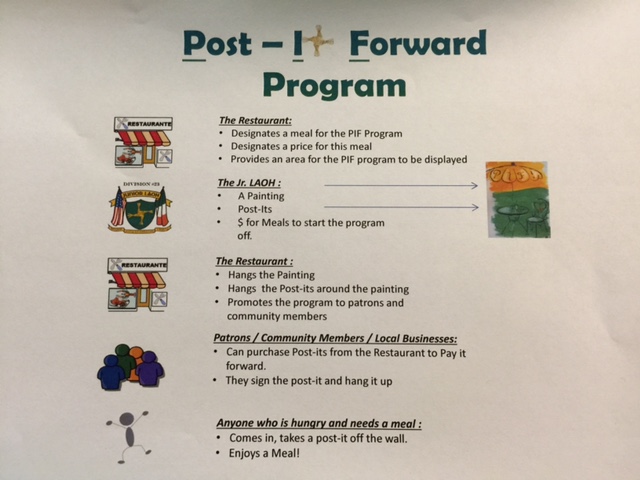 January